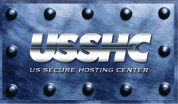 USSHC is the best data center in the area, hands down.
You can go farther from home, pay more money, and be much less satisfied - or you can come here and work with other industry leaders and visionaries from the midwest.
Here in the heart of the Silicon Prairie we have some of the best software development and technology incubation in the country, but you need a data center that can support those innovations.  Come to the site that is geographically secure, EMP Shielded, High Density capable, and high uptime.
USSHC is 30 minutes from Dubuque and less than 90 minutes from the Quad Cities.  We're close enough to be convenient, but far enough away to offer you geographic security, and our Army Corps of Engineers built underground nuclear bunker data center is essentially disaster proof.
USSHC Offers: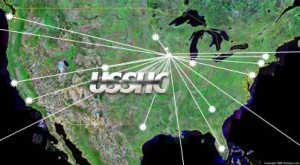 Entirely Underground Nuclear Bunker Data Center

Complete EMP Shielding

Uptime exceeding Tier 3 Requirements

Fully Redundant Power and Bandwidth

Geographically Secure Location
"We have been with USSHC for over 10 years. We had an issue once on a major holiday. We were able to get a hold of a real person, and they were able to help us out in moments, not hours or days. We have over 70 websites that are safe and secure." - Jennifer Tigges - Dbq.com, websavvy.com, digitaldubuque.com
We want your servers to be safe.
Contact us
so we can schedule your tour today!